About Us
Ralph Rood Events is a comprehensive special events company, providing personalized service, experienced entertainers, performers, and décor for any occasion — from employee picnics and black-tie galas, to corporate meetings and reunion weekends, to holiday celebrations and family parties.
We connect you with top-notch musicians and orchestras, DJs and comedians, family entertainment, and all kinds of high-quality décor, from centerpieces to full-themed props.
We offer à  la carte options, as well as full-service packages. So whether you need help with just one piece of an event, like the band or décor, or you need someone to tie in multiple facets, we can work with you in many ways — on events of all sizes and budgets!
With over 30 years experience in the business, we know, first hand, the quality of our vendors. We have a wide selection of entertainers, as we have planned events in New York, New Jersey, Connecticut, Pennsylvania, Delaware, Florida, Massachusetts — up and down the East coast, as well as Illinois, Texas, California, Arizona — across the country, and Canada.
Our vendors have various price ranges, so there is a lot to choose from, for organizations of all sizes and budgets.
We will save you time and money in researching viable options for your events. Let us offer you suggestions based on our experience and success with other organizations.
Allow us to plan your event, so you won't have to worry about managing everything from the entertainment and décor, to the lighting and food vendors. We handle all the logistics, so you only have to deal with one point person. We would communicate with the vendors on the planning, follow-up, questions and execution. We would tie together all the time-consuming loose ends, so you don't have to!
Delegate all or part of your event to us, for less time-consuming, stress-free event planning.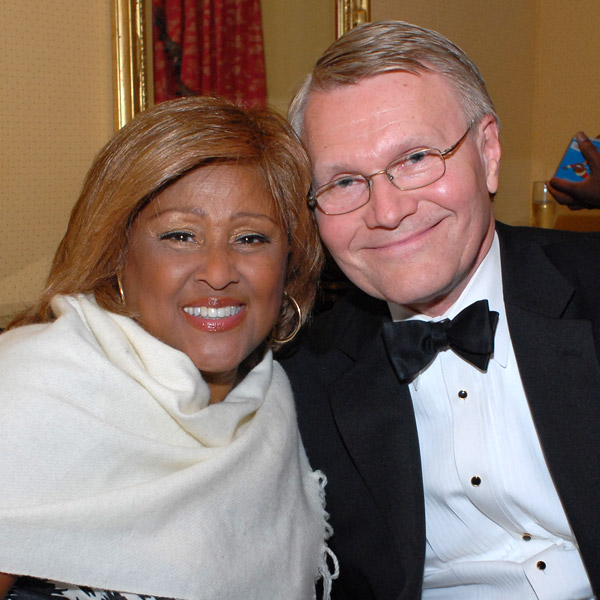 Ralph Rood with 60s Icon and Broadway Star Darlene Love
Ralph Rood
(908) 876-4600

Ralph has over 30 years experience working with professionals in entertainment and décor, including "name" performers, sound/lights/staging and audio/visual experts, and vendors specializing in themes.
He brings a wealth of business and entertainment background to your events. As a trumpet player and band leader, he had a PBS show in Virginia, was producer of a cabaret theater in Maryland, an announcer/narrator for the 2nd U.S. Army Band in Washington D.C., and played trumpet for the Jimmy Dorsey Orchestra and Glenn Miller Orchestra.
After settling down in New Jersey, he served as general manager of a radio station and later, booked talent as Vice President of famed society band, Meyer Davis Music, in New York and Washington D.C. He has participated in several Presidential Inaugurals.
Ralph started his own orchestra, playing and booking gigs, then opened offices in both New Jersey and New York City. Here he began producing large-scale events, establishing a network of entertainers across the country, and offering full-service event planning with a high-quality, professional edge.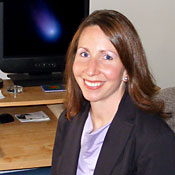 Kerry Cambria
845-610-3848

Kerry Cambria has been with Ralph Rood Events since October 2007, after working in the nonprofit sector for seven years, where part of her roles involved planning events and fundraisers. Kerry can assist in everything from brainstorming ideas to successful execution of your functions, with her experience at organizations including Covenant House New York, Good Samaritan Hospital Foundation, St. Luke's Cornwall Health System Foundation and The Hoboken Shelter. With a degree in English and Journalism, Kerry also worked in the publishing field, writing and copyediting for Bantam Doubleday Dell, Simon & Schuster, and a trade publication with VNU Business Media.